Entrepreneurial Strategic Partnerships
Start-ups exist because of an unmet need in the marketplace and the relevant knowledge of an entrepreneur. However, once the start-up product or service has reached maturity and competitors appear, small entrepreneurial companies are usually faced with the difficult problem of finding profitable new products or services to offer. At this stage, with limited resources and markets, many companies fade away.
I've found that strategic partnerships with other small companies can provide needed new products and services. The key is that you have assets such as a trade reputation, sales offices, strategic factory location, certifications, etc. which are valuable to your prospective partner. In particular, this strategy works well when the strategic partner is a small, foreign company that wants to enter the North American market. Likewise, your product may need a partner to enter a foreign market.
Once a partnership is established, continued top management attention in both companies is required to make it work. Otherwise, one will probably begin to treat the other as a customer not entitled to internal information and plans. As partnerships have lives that may not survive a change in management, a prenuptial agreement is always a good idea.
When planning a new venture, create proprietary assets which will be of value at a later date to a potential strategic partner.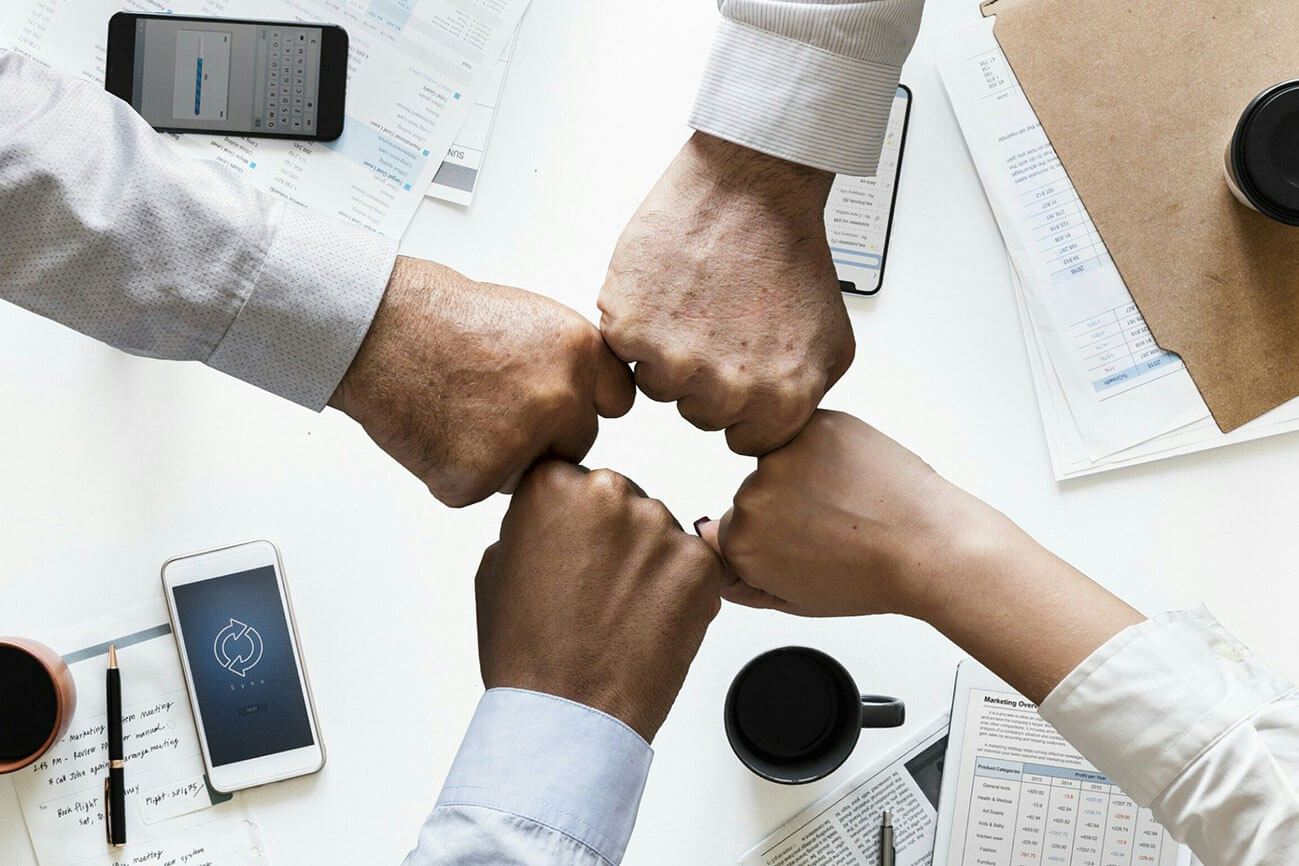 What is a strategic partnership and how does it work?
Not a process to gain a tactical advantage over a supplier
Not a method to realize short term gains in a difficult year
Long term commitment to work with another organization to improve profitability of both organizations by leveraging each organization's resources
Intimate sharing of engineering, sales, marketing and manufacturing expertise
Can be a new company or an arms-length relationship
Willingness of top management to actively work as equals with the partner
Strategic Partnership SWOT
Strengths

Partnership of market niche leaders
Broader customer/market base
Increased activity with customers
Leverage existing resources

Weaknesses

Time required to adapt to a changing environment
Corporate culture issues
Reduced flexibility in setting priorities
Language/training issues

Opportunities

Serve new customers with new products
Develop products that combine the partners' expertise
Reduce manufacturing expense
Become the customer's "go to" supplier

Threats

Lack of active top management involvement

Changes in top management
Partnership not a key strategic initiative
Lack of buy-in by middle management

Mismatch of partners' strategic goals
Misuse of partner's proprietary information